Why Choose Our Catering Service?
Think about the last organized event you attended. It could have been a wedding, family reunion, or something completely different. Whatever the event, you probably remember the food that was served.
There's no question that the quality of food can make or break any occasion. If guests aren't satisfied with their meal, they probably aren't going to enjoy their time as much as you initially hoped. So how do you ensure delicious eats at your next gathering?
The first step, of course, is hiring the right caterer. But with so many different catering services in the Dallas/Fort Worth area, how do you know which is best suited for your event?
Here are eight tips for hiring an event caterer:
Consider the size of the event
Some local caterers are limited in the number of guests they can handle. With that in mind, if your guest number continues to grow, it's probably not a great idea to hire someone who's accustomed to cooking for small groups. The last thing you want to do is put your caterer in a difficult situation.
You will also want to consider what you'll need from the catering service. Whereas just an entree is acceptable for some occasions, there are times when guests will also be expecting appetizers and desserts. Be sure to give your caterer all of the details upfront to avoid any miscommunication.
Ask about location
This is a big one. Most catering companies will want to keep their travel time to a minimum. Plus, if they don't attend events in your locale often, they may have some trouble with the venue.
Here at Jenny Lynn's, we recommend finding a caterer who either knows the venue or, at the very least, has experience with a similar location. If a catering company isn't willing to go the extra mile (literally and figuratively), then they probably aren't worth your time and money.
Value flexibility
Caterers who are subpar tend to be the ones who take a 'cookie-cutter' approach. What exactly do we mean by this? Well, they might prepare one appetizer, one side dish, maybe one or two entrees, and one dessert.
These caterers often fail to account for guests with allergies and/or dietary restrictions. Not to mention, they usually aren't highly regarded among picky eaters.
This is why we advise asking caterers beforehand about their level of flexibility. Are they experienced with creating vegetarian, vegan, and gluten-free options? If your guest list includes a good number of kids, will the catering service be willing to create a kids menu?
You want to hire a caterer who will roll with the punches and be flexible when the time calls for it.
Dive into customer reviews
Just about anyone can pretend to be an experienced caterer. You can't afford to mess around with someone who won't follow through with their promises, though. It's absolutely essential to double-check customer reviews before making a decision.
Start out asking friends, colleagues, and family members if they ever worked with the caterer. You can then move your search to online sources. Pro tip: Be sure to browse independent review sites in addition to the caterer's website testimonials.
If you happen to notice an alarming trend of bad reviews, it's best to eliminate that catering service from your shortlist.
Get an estimate
Catering costs can certainly add up in a hurry. That said, don't just hire the caterer who offers the lowest price. Chances are that a catering service that comes in with a significantly cheaper price than the other guys could care less about quality.
Your best bet is to opt for a service that's priced somewhere in the middle. While you may not have the budget to hire a celebrity chef, you should still prepare to spend a good amount of money on the caterer.
Ask about their preparation
It never hurts to ask where the food will be prepared. While it may be more affordable to have the meal prepared offsite, it only works for certain dishes. If you're at all concerned about the meal preparation for your event, be sure speak with your catering service.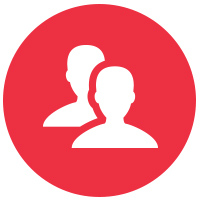 Confirm the number of staff members available for the event
This one's a bit tricky. Some caterers have an in-house staff of servers while others rely on venues to provide them. There's also the question of how many servers and bartenders will be needed at your event.
According to Social Tables, "Assume two servers for every 30 guests. For larger groups, you should also figure two or three additional runners to clear dishes and restock chafing stations." Sit-down dinners, meanwhile, should feature one server per every two tables, with additional staff to handle drink service. Lastly, plan on one bartender for every 50 guests.
See if they care about the details
You expect your caterer to care just as much about the event as you do. The details are crucial whether you're talking about the appearance of the food, the attentiveness of the wait staff, or something else. The best caterers are the ones who take the time to discuss everything outlined in the contract and answer any questions you may have.

Private Catering
Now that you know how to go about finding the right catering service, why should you consider Jenny Lynn's? For one thing, we provide comprehensive packages that include everything you expect from a reputable catering company. In addition to food and beverage service, our staff also handles the initial setup and breakdown.
Maybe you're wondering which occasions fall into the 'private catering' area. We're talking about everything from family reunions and graduation parties to holiday celebrations and more. Basically, if you have a big shindig on the schedule, there's a good chance Jenny Lynn's can be there to cater it.
Concerned that our catering service will be out of your budget? Not to worry. Here at Jenny Lynn's BBQ, we offer various menu items to fit any occasion along with a flexible budget plan.
Our caterer is proud to offer your favorite smokehouse items such as brisket, pulled pork, ribs, smoked chicken, sausage, and more. Guests can also take their pick from mouth-watering side dishes such as french fries, mac and cheese, cowboy beans, potato salad, and coleslaw.
So if you're tired of having the same boring food for every event, why not get in touch with Jenny Lynn's? We can help you make that next private occasion one to remember.

Corporate Catering
Jenny Lynn's BBQ is Dallas' choice for corporate catering. Simply leave your company function planning to our team and we'll make sure everything on the service side comes out perfect. Jenny Lynn's is happy to provide delivery services for both catered lunches and meetings.
Let's take a step back for a moment. Why would you consider BBQ for a workplace function in the first place? The first answer is that your employees are sick and tired of traditional boxed lunches and want something different.
Here's the deal: Our pitmasters take 13-15 hours to smoke the most delicious meats you have ever tasted. So the next time management decides to buy lunch for the entire organization, forget ordering sandwiches for the umpteenth time and instead opt for Texas BBQ at its finest.
Corporate catering is a big part of what we do here at Jenny Lynn's. For more information, be sure to check out the following blog posts:

Wedding Catering
A great deal of thought goes into finding the right wedding caterer. But how do you decide on one service after narrowing down your list? Here are some questions worth asking the candidates, as referenced from The Knot:
Can you provide references?
You might be able to talk with the caterer for hours and still not have an accurate representation of their business. That's why we advise doing some homework of your own. First of all, ask for several references who had a similar number of guests and menu style.
Then reach out to these people and see if what they say aligns with what the caterer told you. Should the references have negative things to say about the business, it's probably best to move on to another one on your list.
Are you working any other events on the same day?
It's pretty common for caterers to work multiple events in a weekend. While this doesn't have to be a major deal, you obviously want your wedding to get the staff and attention it deserves. If you get the impression your catering service is cutting corners or doing the bare minimum to prepare for your big day, don't hesitate to say something.
Are you a full-service caterer?
You probably don't just want to hire a chef for your wedding. When we say a 'full-service' caterer, we mean that the company also handles everything from the table settings to bar service and post-reception cleanup. Most catering companies offer different packages, so be sure to understand what you're purchasing.
Should you opt for a caterer that is not full-service, you'll have to find and pay additional staff.
Your special day deserves the perfect menu. Our local pitmaster and planners can easily incorporate all of your tastes and ideas to create the wedding you and your guests will remember. Jenny Lynn's offers sit-down, buffet style, and food truck service options for your convenience.
What's the average price range for your packages?
A sizable chunk of your wedding budget will go to the caterer. Prices vary based on factors such as the number of appetizer/entree options and whether you decide on an all-inclusive rate. It's important to know that the more guests expected to attend, the more that a caterer's packages make sense financially.
The majority of packages include appetizers, a salad, entree, and dessert. Take some time with your caterer to determine which package makes the most sense for your wedding.
Should I be aware of extra charges such as sales tax or service fees?
This is especially important for couples on a tight budget. Security deposits, sales tax, service fees, and gratuities impact your bottom line, so it's best to know ahead of time what the extra charges will be with your caterer (if any).

The Best BBQ Catering
We hope you will give some thought to hiring Jenny Lynn's for your next private event, corporate occasion, or wedding. Now for the million dollar question: What meals do folks recommend from our BBQ food truck? Frankly, we'd be hard-pressed to pick just one item.
So here are a few crowd favorites:
Cowtown

– You won't find a tastier brisket sandwich in the Dallas/Fort Worth area. Served with one of our shareable sides, the Cowtown is served on a brioche bun.

Texas Tacos

– These aren't your average tacos. Take your pick from either chopped brisket or pulled pork tacos on a white corn tortilla with Monterey cheese, pico, and queso fresco.

Luke's Favorite

– Enjoy our addicting mac and cheese with your choice of brisket or pulled pork topped with bacon. It truly is the ultimate BBQ trifecta!

Nacho Camacho

– This dish puts traditional nachos to shame. We load up our tortilla trips with queso blanco and your choice of brisket or pork topped with pico. Just be sure to grab some extra napkins!

Smokehouse Burger

– We have yet to meet a customer who can say no to this one. Our Smokehouse Burger is cooked to perfection and comes with cheddar cheese, BBQ sauce and, you guessed it, bacon.
Don't just settle for a mediocre catering service. Jenny Lynn's BBQ & Catering will keep your guests happy and full, regardless of the occasion. So if BBQ is your thing and you want something different, Jenny Lynn's is the easy choice.
We are ready to cater your next event. Get in touch with our catering service today.